Learn about The Auto Shop a family business, founded and managed by Jerry Kezhaya beginning in 1981.
Being in business for 40+ years has had its ups and downs however one thing that has remained constant is our dedication to our employees and clients.
Our first point of contact is usually by phone. Let's introduce you to the Service Managers behind the counter at The Auto Shop and the owner and right hand woman who makes sure our customers are very happy when leaving after a car or truck repair.
At The Auto Shop – we believe that you deserve the best!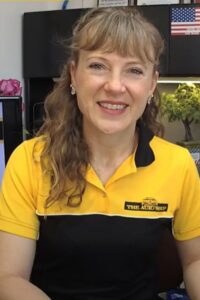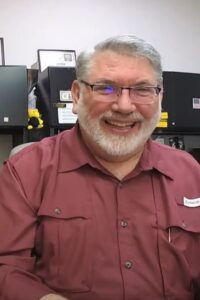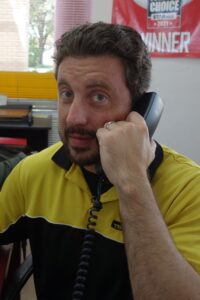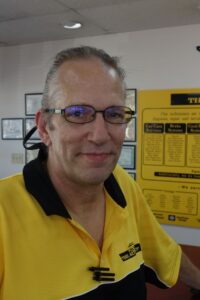 Learn About The History Of The Auto Shop
The Auto Shop is a family business, founded and managed by Jerry Kezhaya in 1981. Jerry's experience and willingness to help began as a boy in his father's garage in Detroit, Michigan.
Jerry arrived in Plano in 1980, continuing his apprenticeship with local dealerships before setting up his own shop. The Auto Shop was actually started when Jerry began repairing cars in his driveway at home in January 1981!
The Auto Shop was officially opened for business in 1983 with a single employee and leased about 3,500 square feet when the city sent a letter stating that there was a zoning violation in effect by having a business in a residential area.
It wasn't long before more space was needed, so The Auto Shop moved to a 12,000 square-foot space along Central Expressway.
Loyal customers soon followed The Auto Shop again – this time to the corner of Summit Avenue and Jupiter Road. It wasn't long until The Auto Shop grew too big for the 15,400-square-foot building.
The most recent move finds The Auto Shop located on the Southeast corner of Jupiter Road and Plano  Parkway (about one mile north of George Bush Toll road). The current, 35,222 square-foot facility houses 63 work bays, an in-house parts department, a customer lounge, a research room, a break room with a kitchen, an accounting office, and the newest and latest equipment.
We're proud of our consistent record of commendation among member facilities of the American Automobile Association. We are always receptive to applying new ways to improve our service and to add to the quality of life in our community.
The Auto Shop is a member of:
We Are 
"The Shop You Trust!"
Check out a MAP to our current location.
As a member of the Automotive Service Association (ASA) we adhere to the (ASA) Code of Ethics.
ASA's Code of Ethics is the automotive service industry's standard for professional business practices.
To perform high-quality repair service at a fair and just price.

To use only proven merchandise of high quality distributed by reputable firms.

To employ the best-skilled technicians obtainable.

To furnish an itemized invoice for fairly priced parts and services that clearly identifies any used or remanufactured parts. Replaced parts may be inspected upon request.

To have a sense of personal obligation to each customer.

To promote goodwill between the motorist and members of the association.

To recommend corrective and maintenance services, explaining to the customer which of these are required to correct existing problems and which are for preventive maintenance.

To offer the customer a price estimate for work to be performed.

To furnish or post copies of any warranties covering parts or services
To obtain prior authorization for all work done, in writing, or by other means satisfactory to the customer.

To notify the customer if appointments or completion promises cannot be kept.

To maintain customer service records for one year or more.

To exercise reasonable care for the customer's property while in our possession.

To maintain a system for fair settlement of customers' complaints.

To cooperate with established consumer complaint mediation activities.

To uphold the high standards of our profession and always seek to correct any and all abuses within the automotive industry.

To uphold the integrity of all members of the Automotive Service Association.
These high standards mean you can rest assured that you will be treated with honesty and fairness.
At The Auto Shop – we believe that you deserve the best!
Business Hours of Operation
Monday           7:30 am – 5:30 pm
Tuesday           7:30 am – 5:30 pm
Wednesday     7:30 am – 5:30 pm
Thursday         7:30 am – 5:30 pm
Friday               7:30 am – 5:30 pm
Saturday           Closed
Sunday              Closed
Whether you own a car or a truck, it is important to keep it in good condition to ensure safety and reliability.
We are dedicated to providing quality service at competitive prices so you can get back on the road as soon as possible.
We will provide you with the best solutions for your car repair needs.